Kaitlin Reiss
UX designer
Customer Support
UX/UI Redesign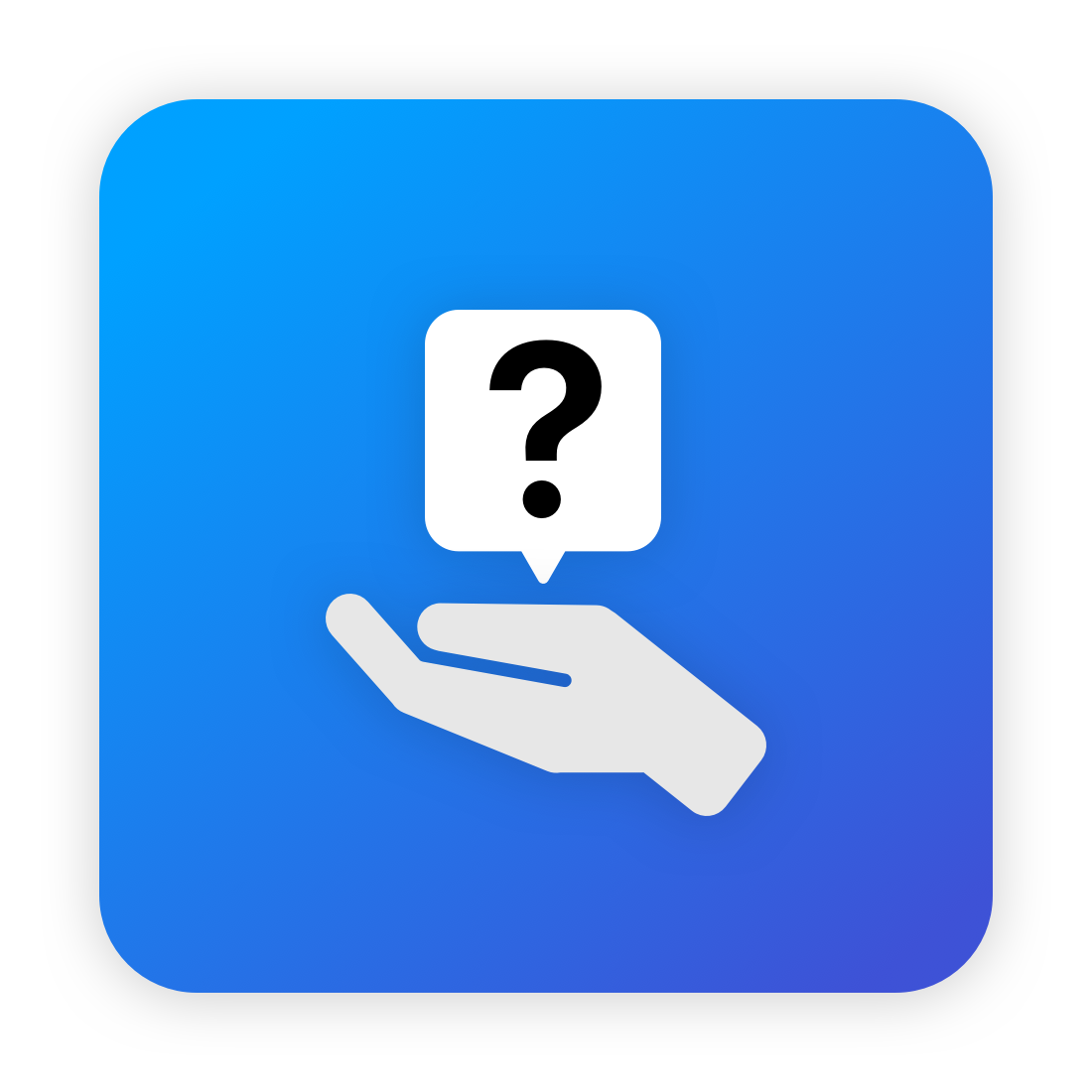 The Project
The Omni Group's Support Site redesign was a long term project that took place over a couple of months. I was in charge of the full design process; research, goals, information architecture and style.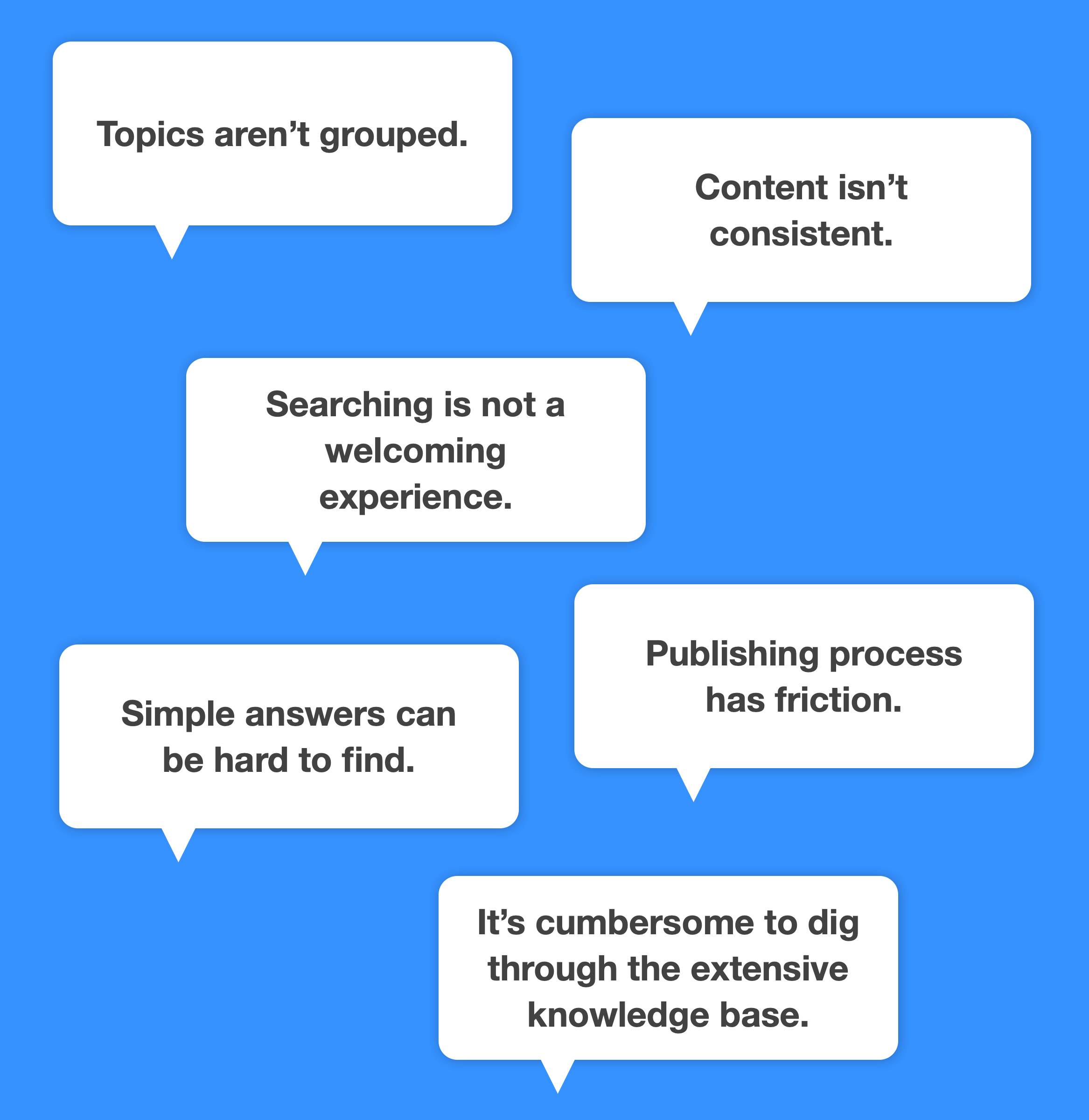 Interviews
I interviewed members of the Support Team to find out the common frictions that they or customers have on a regular basis. I also took notes of ideas that they had for making improvements.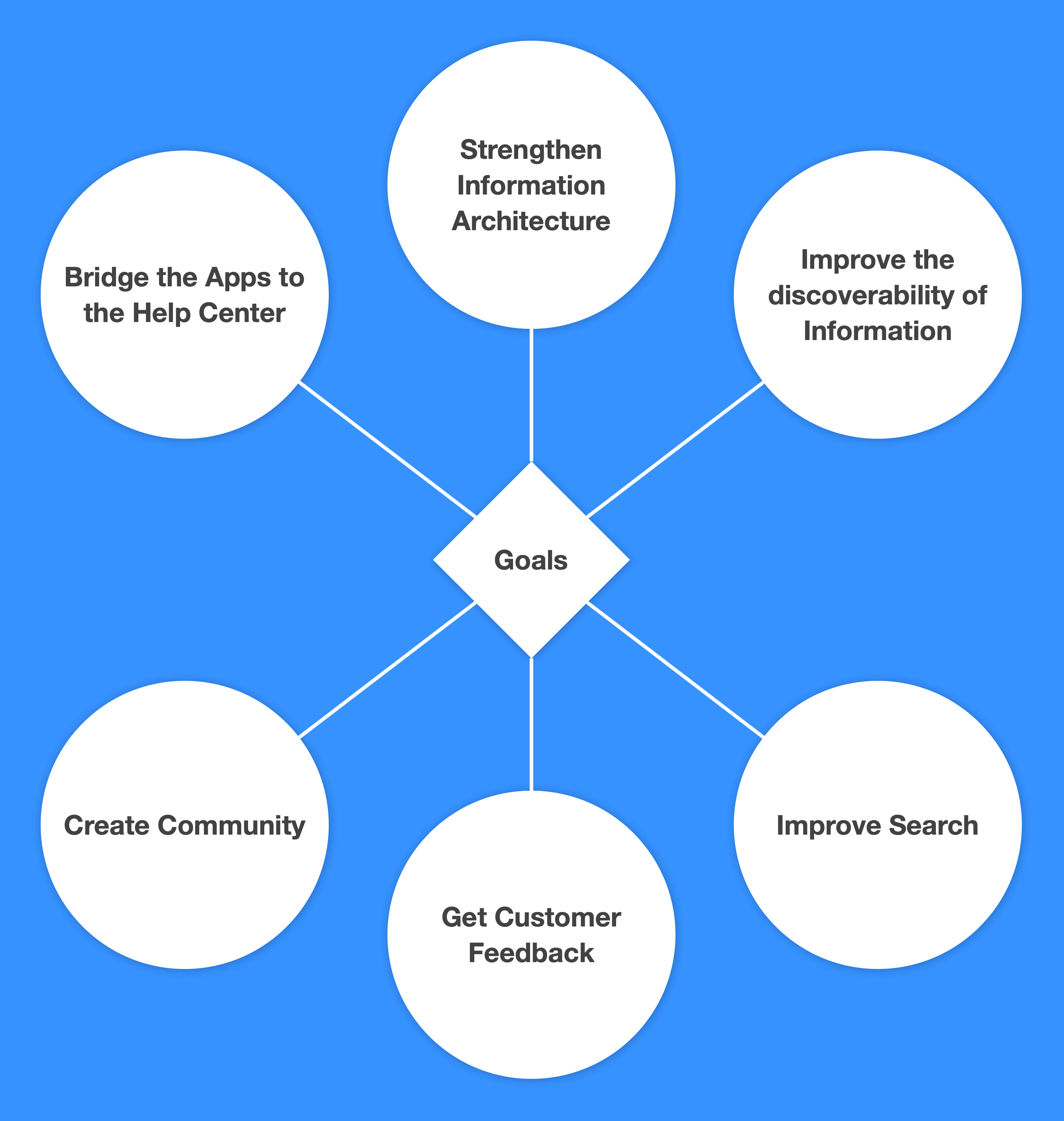 Goals
After completing the research phase, I used my notes to create goals. I verified the goals with the Support Team and the design lead. Some of the goals could be solved through the redesign, while some relied on a new, holistic approach to how the Support Team interacts with the Support Site content.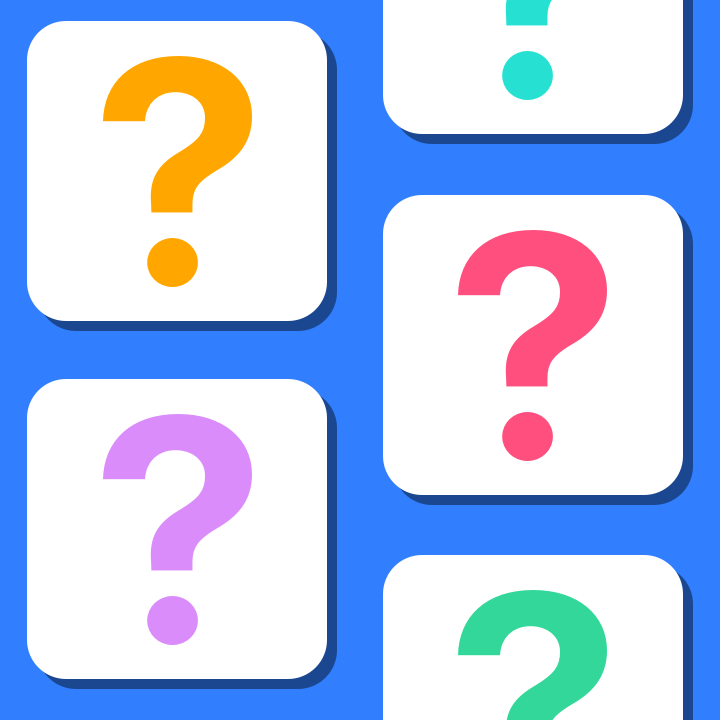 COMPETITIVE ANALYSIS
I also reviewed other support sites in order to inspire my design process. Competitive analysis also filled in the broader landscape of customer expectations and experiences.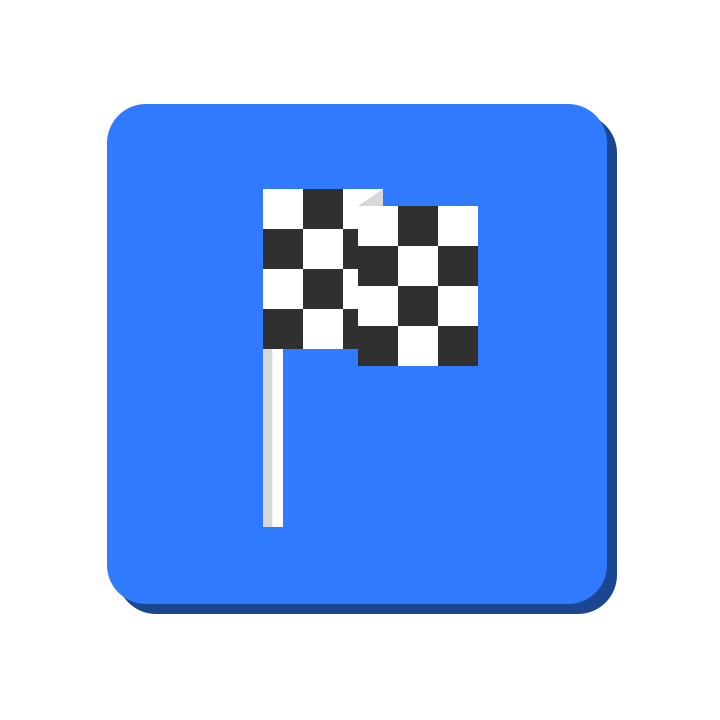 Main Objective
Strengthen online resources & streamline customer communication. When customers are able to locate answers to questions online, the number of customer inquiries by phone or email will be reduced.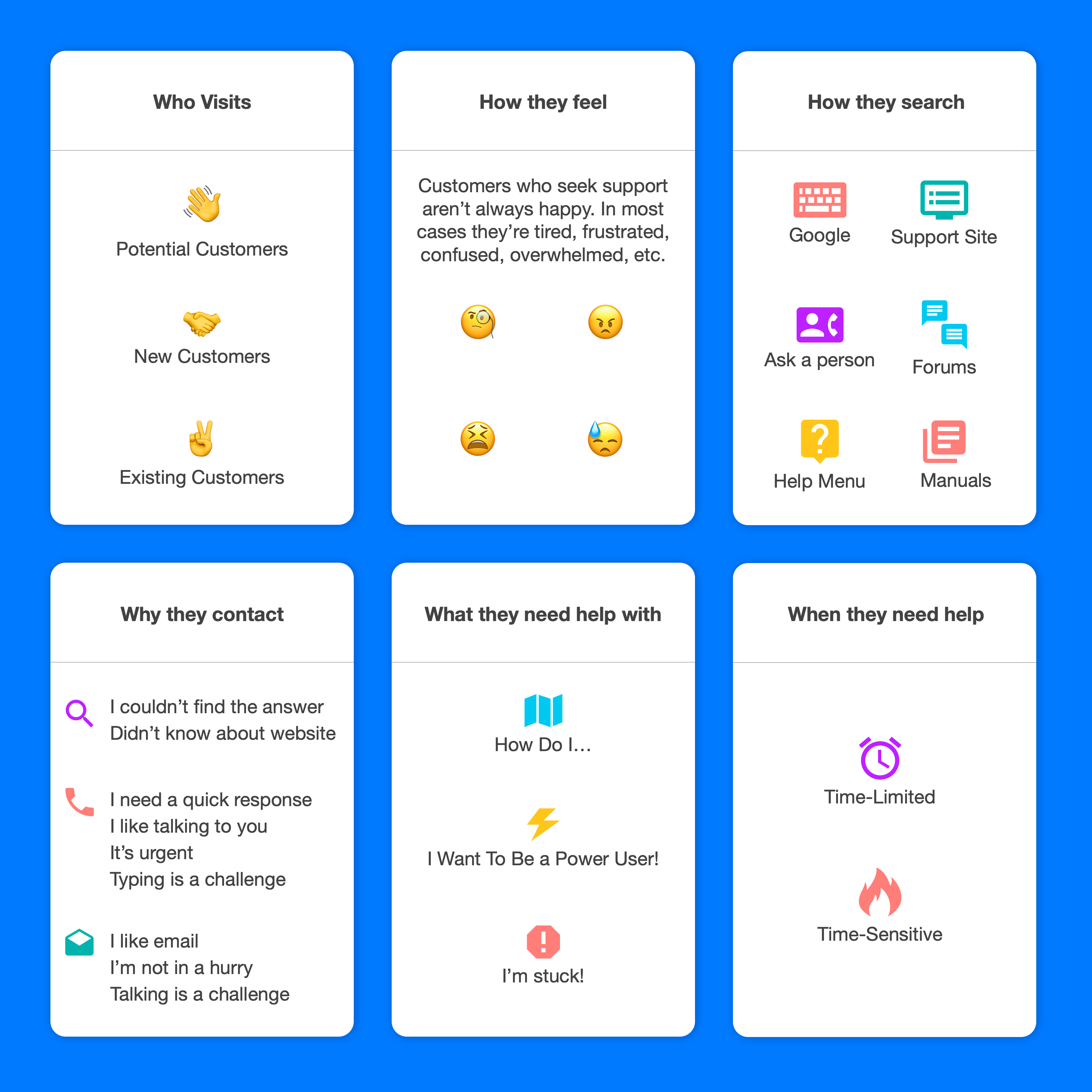 Empathize with Customers
In order to create a journey map, I would first need to define our customers. I used a simple technique that uses research to define common feelings and needs that customers have when they contact the company.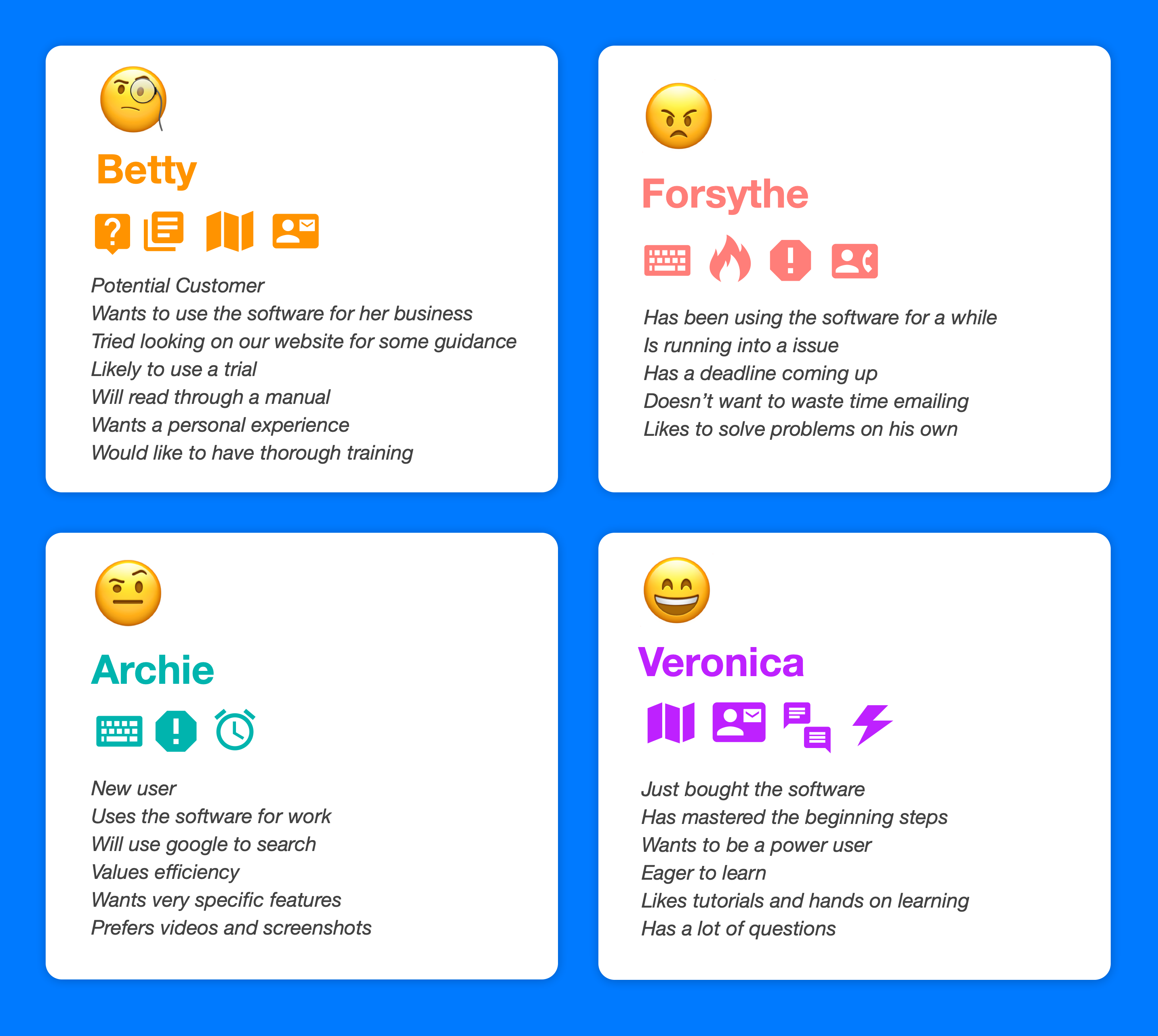 Create Personas
I used the customer feedback and feelings to create a variety of proto-personas: a lightly detailed profile of customers.
The personas represent customers who have different search styles, needs, abilities, and feelings.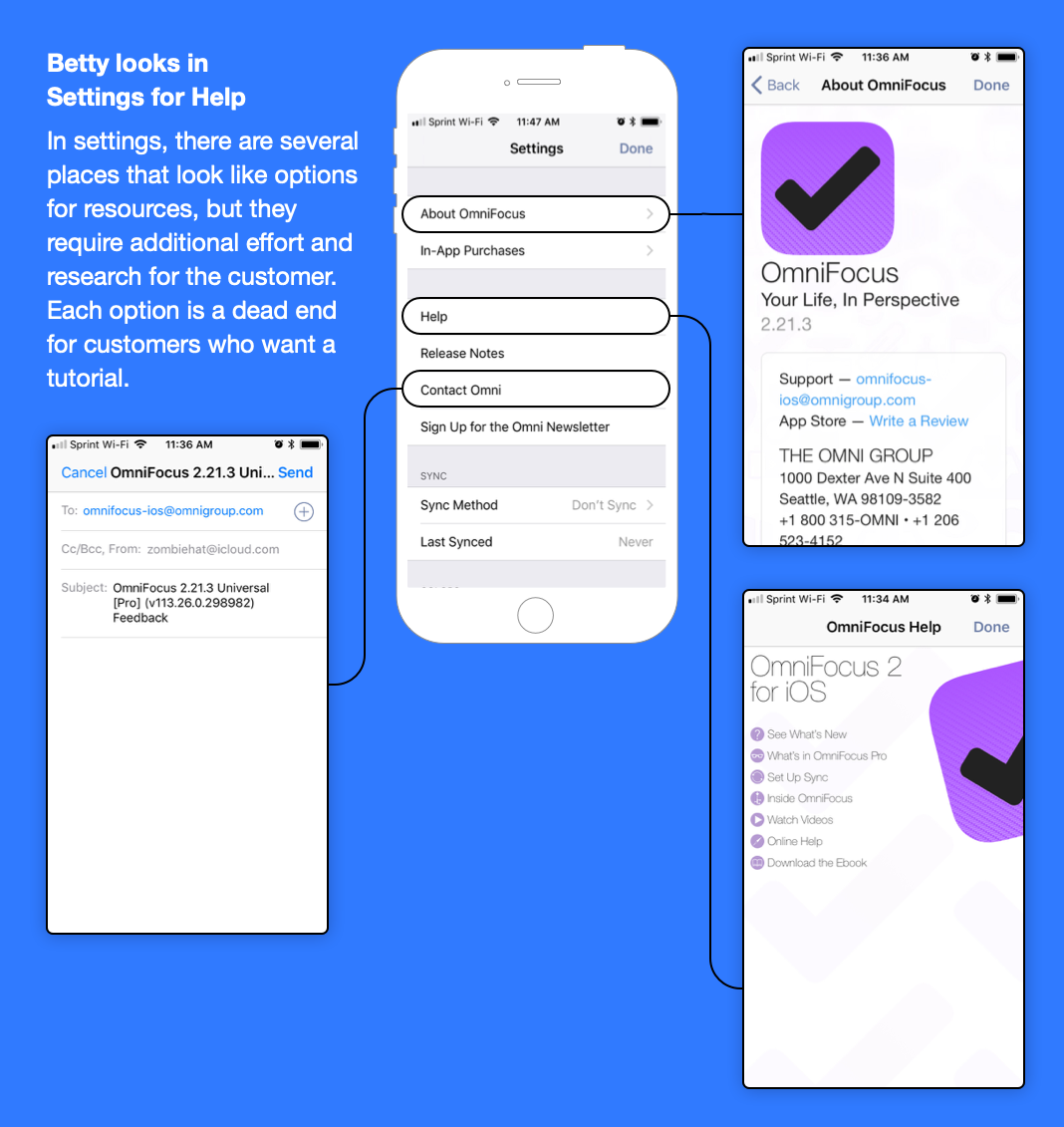 Customer Journey
Once the customer personas were ready, I used a customer example to walk through a scenario that they might encounter when looking for help. This is a strategy I used to locate friction, pitfalls, and opportunities for improvement.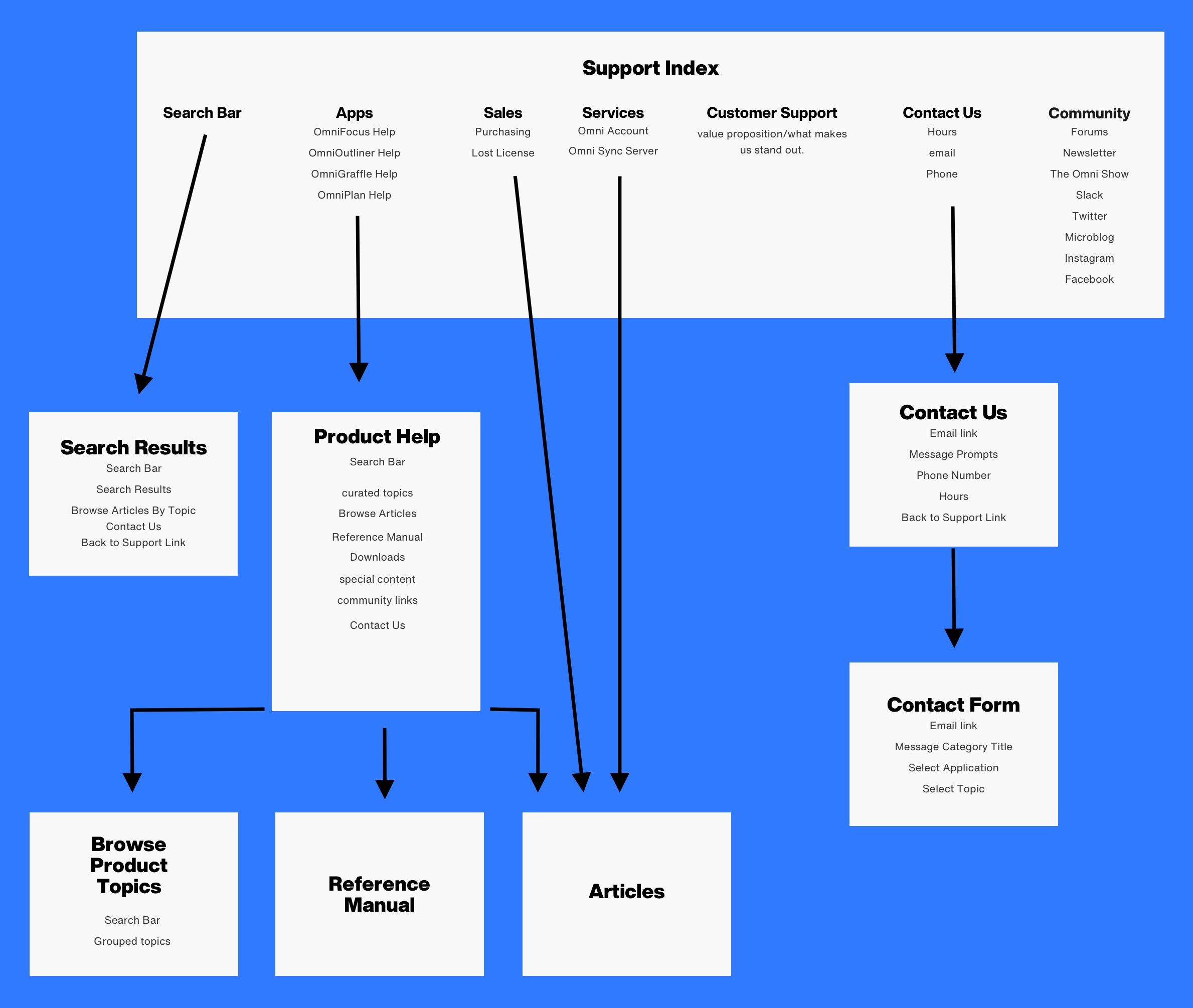 REFINED MAP
Once the there was enough research to get started, I was able to begin feedback loops with my teammates in order to refine the design plan, and ensure that the redesign could fit into the company's roadmap.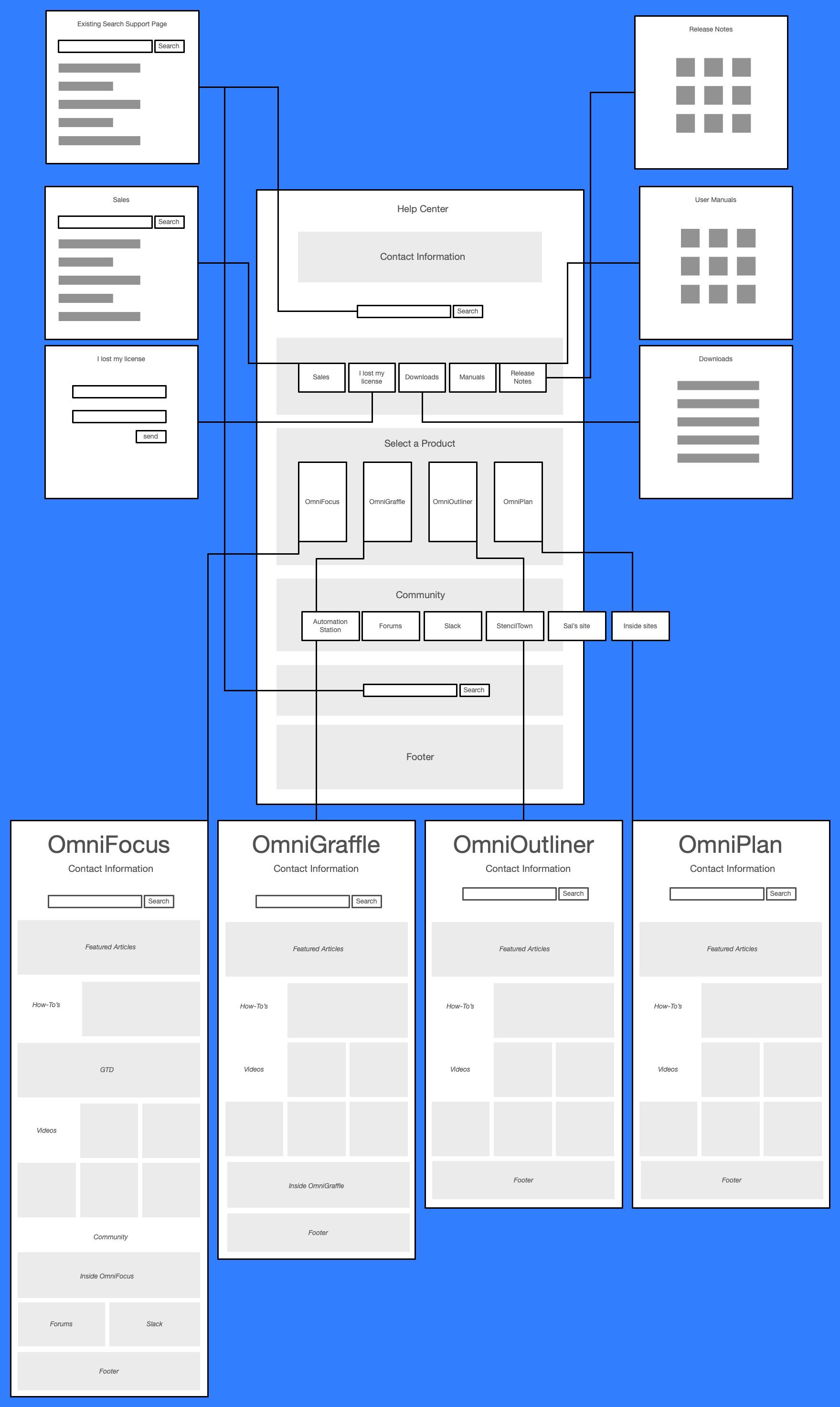 WIREFRAMES
I used a combination of wireframes and maps in the early stages. It was helpful to have both types of deliverables when discussing the redesign across different teams. Some team members were primarily concerned about how the site would be built, while others wanted to know how it would look. It was important for me to have a variety of visuals for my use as well, so that I could have a holistic view of information architecture.
In order to create a Minimal Viable Product, I worked under the premise that we'd be using content we already had, and then would later on add new content. I would reference the goals of the project and consult other team members during the design process to get to the point where rough plans would become more high-fidelity.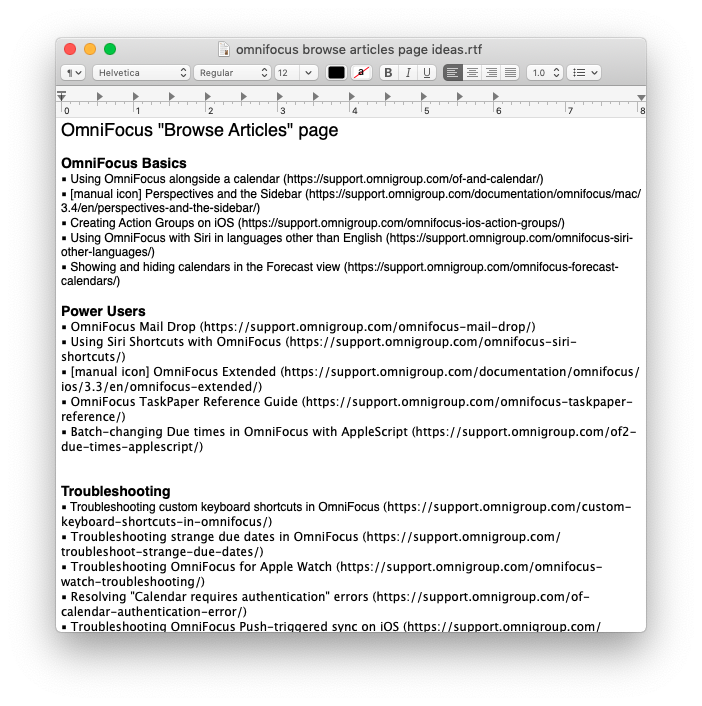 SORT CONTENT
Once the basic structure of the content was planned, a Support Team member and I worked together to generate a list of existing content and resources. We found gaps where new information needed to be created. This would help the Support Team prioritize the creation of resources.
Styling
Since this project was so large, I broke implementation step into phases. The first phase was to develop a style for articles that would fit in with the company's existing branding. Below are some examples from the article style guide.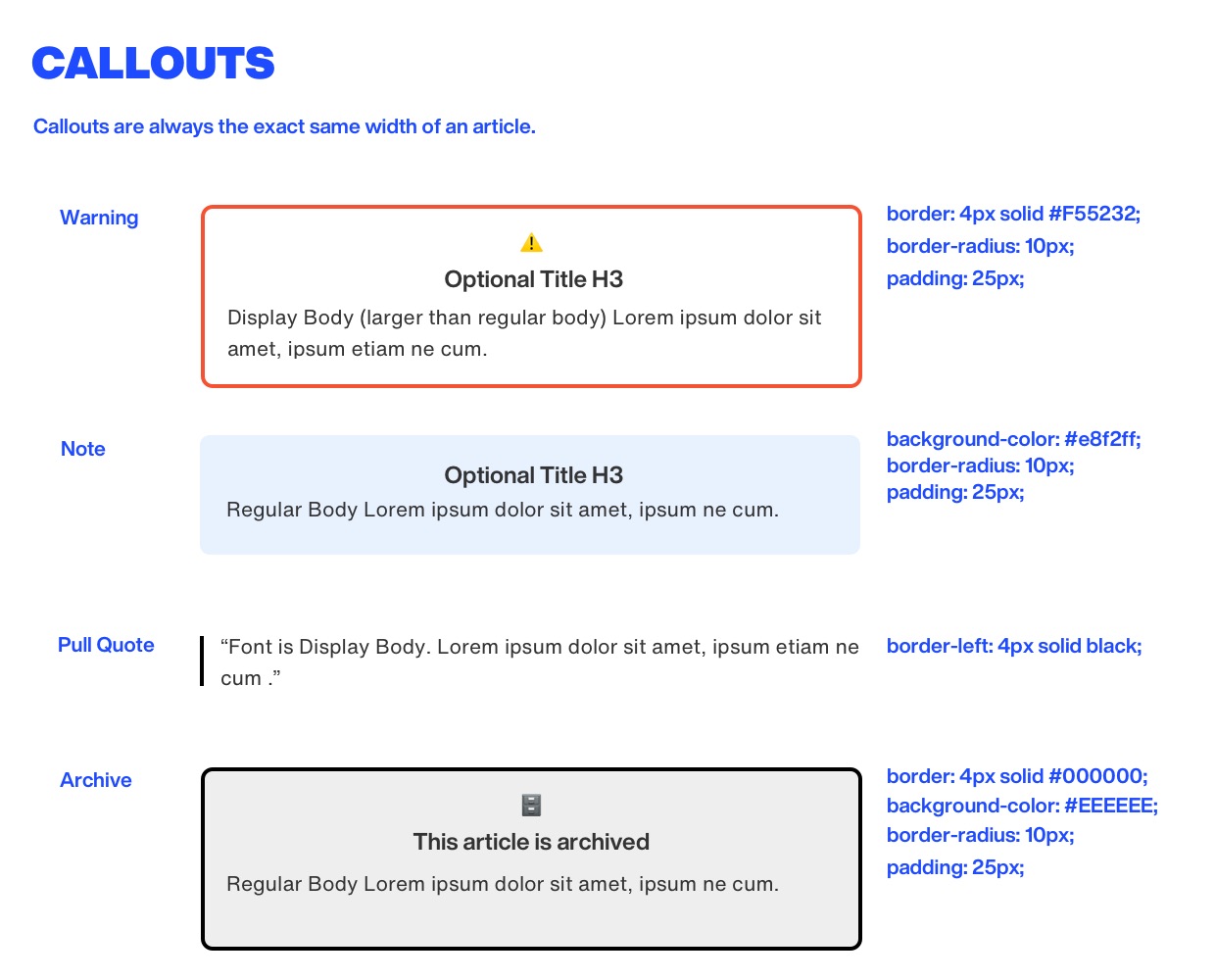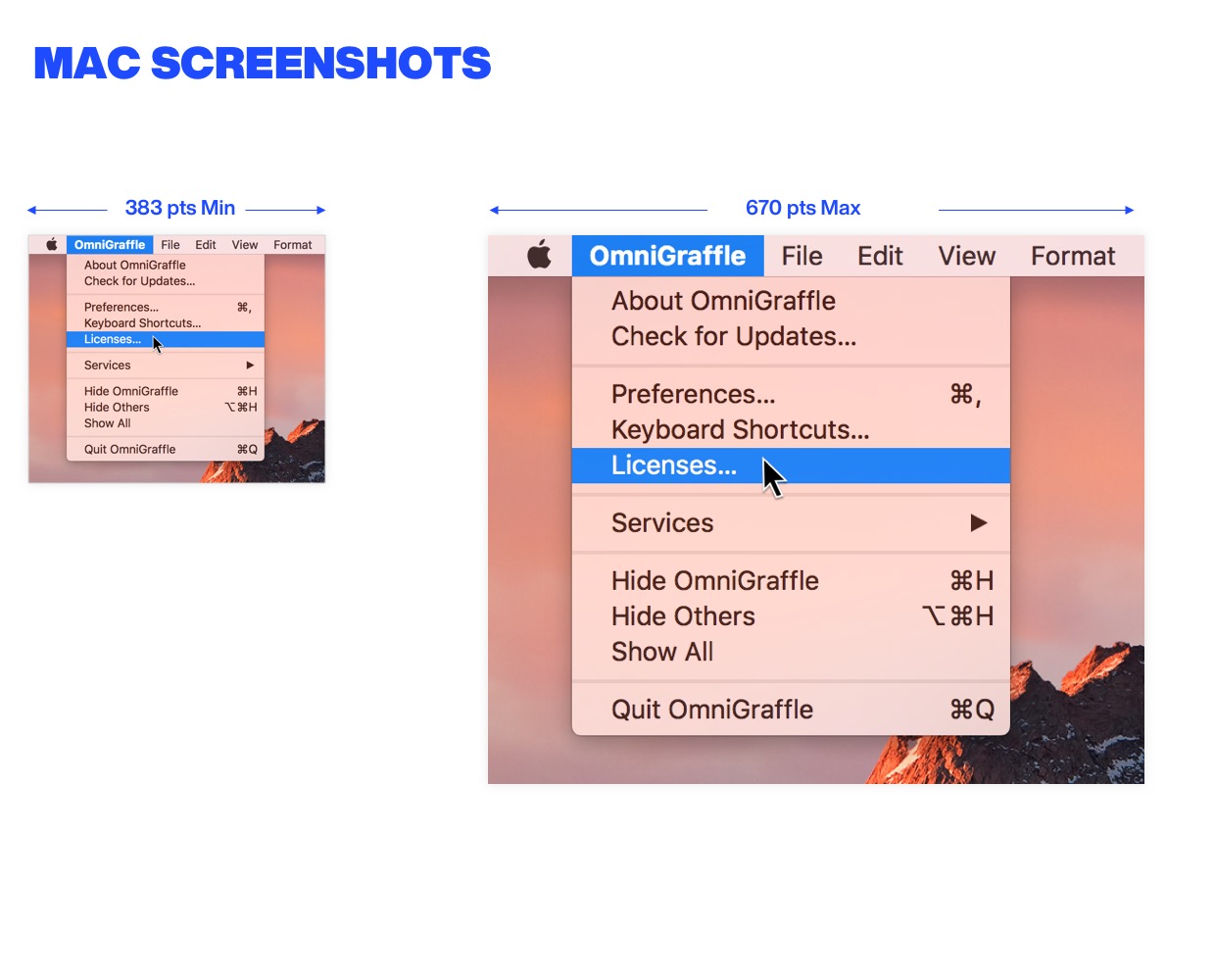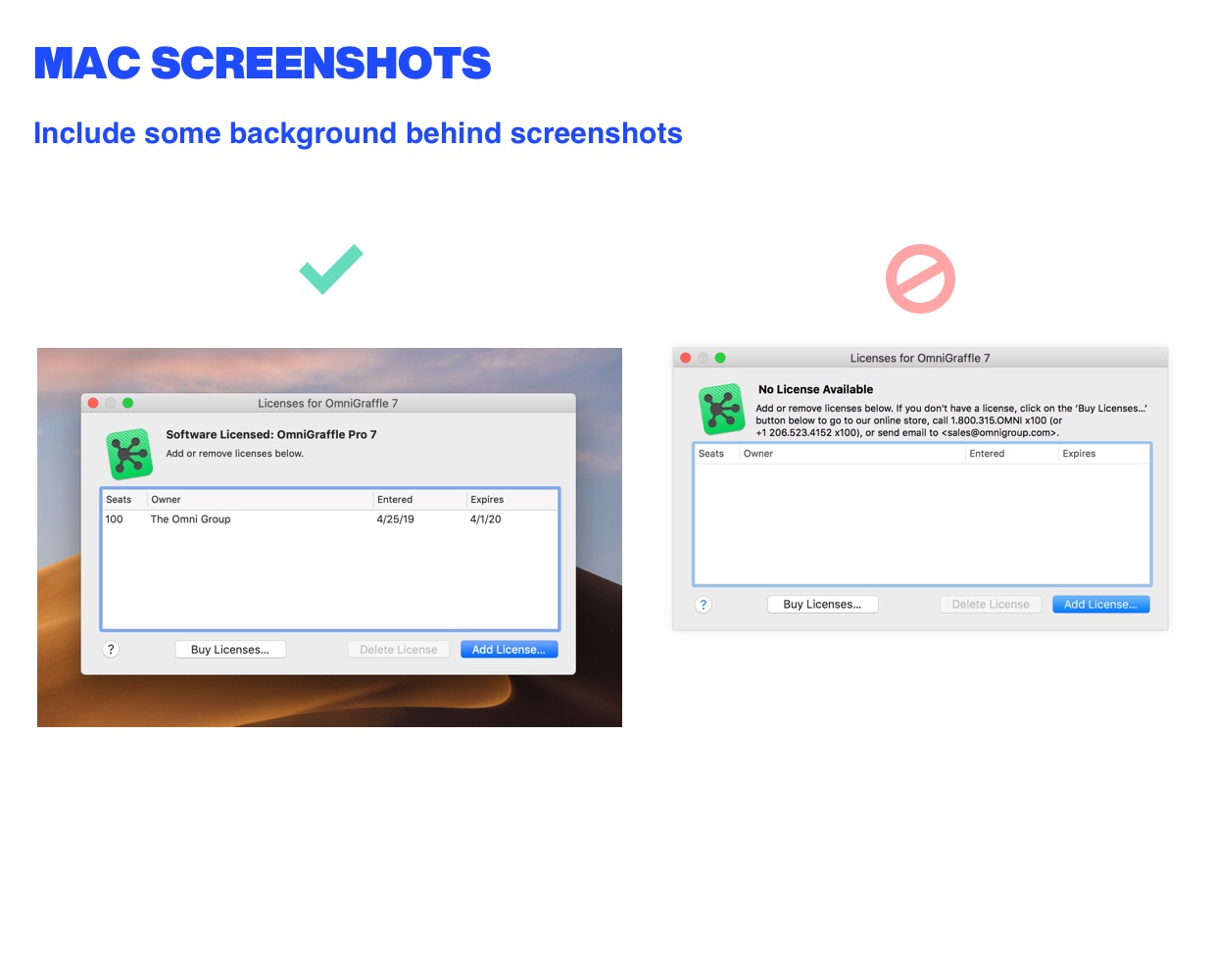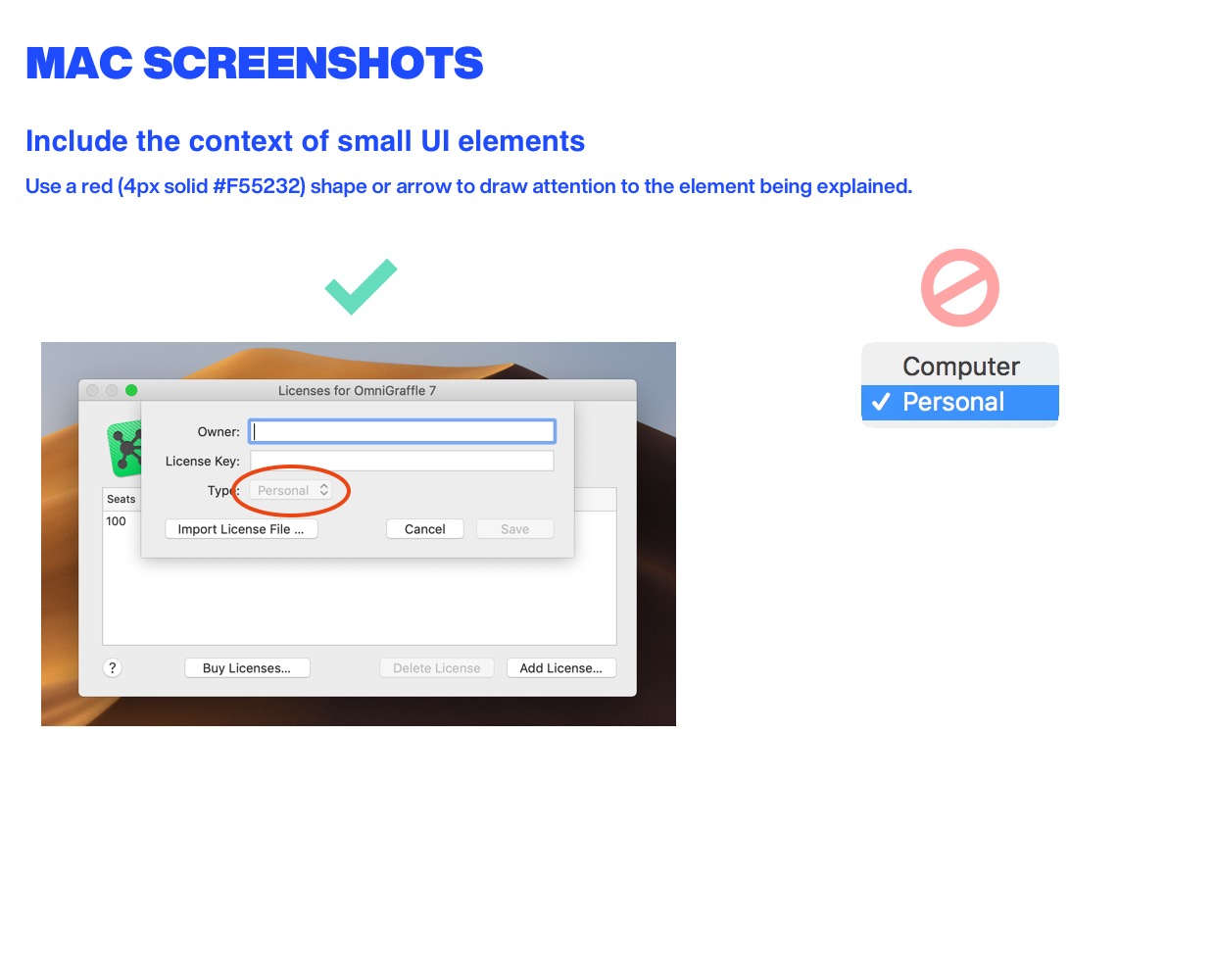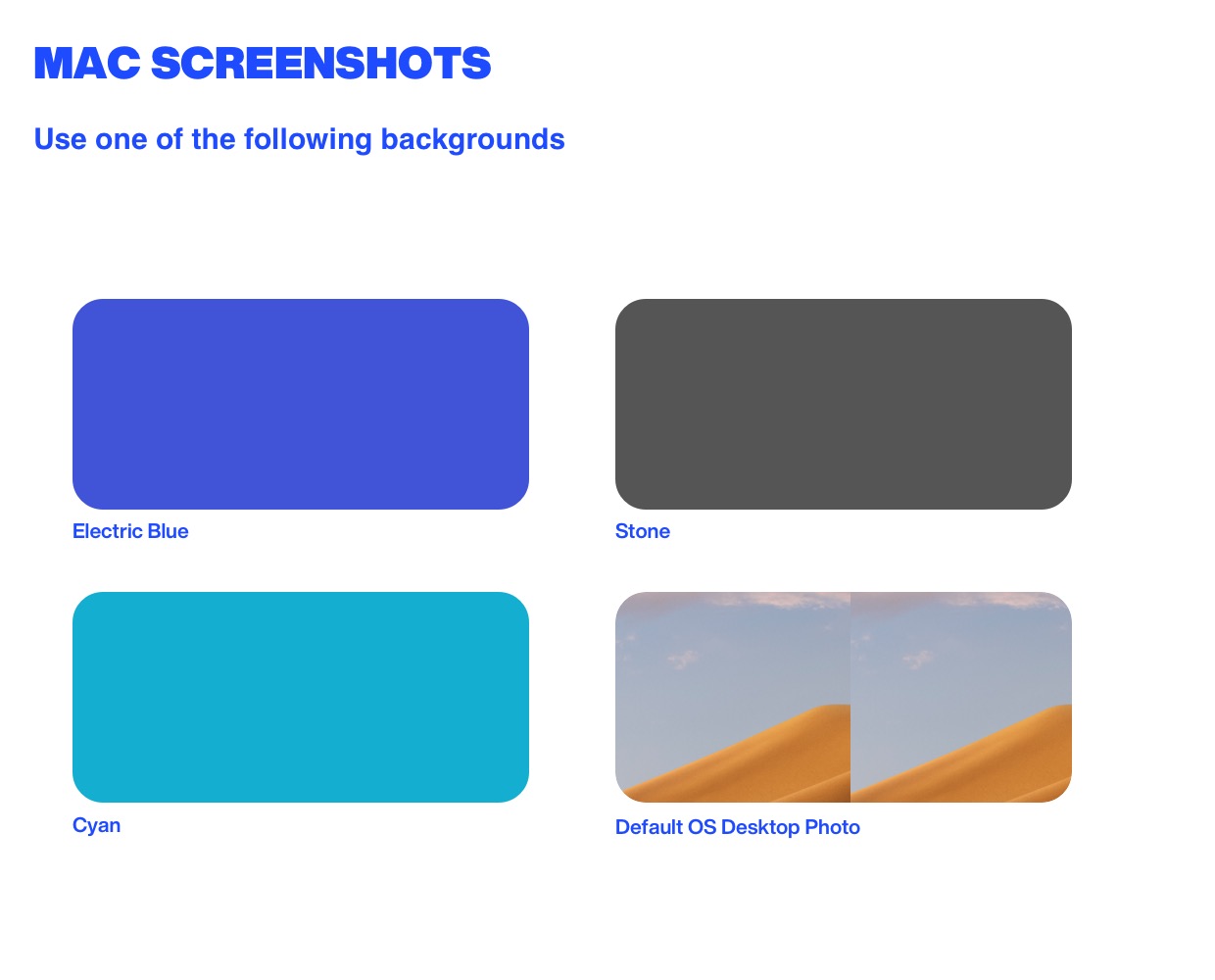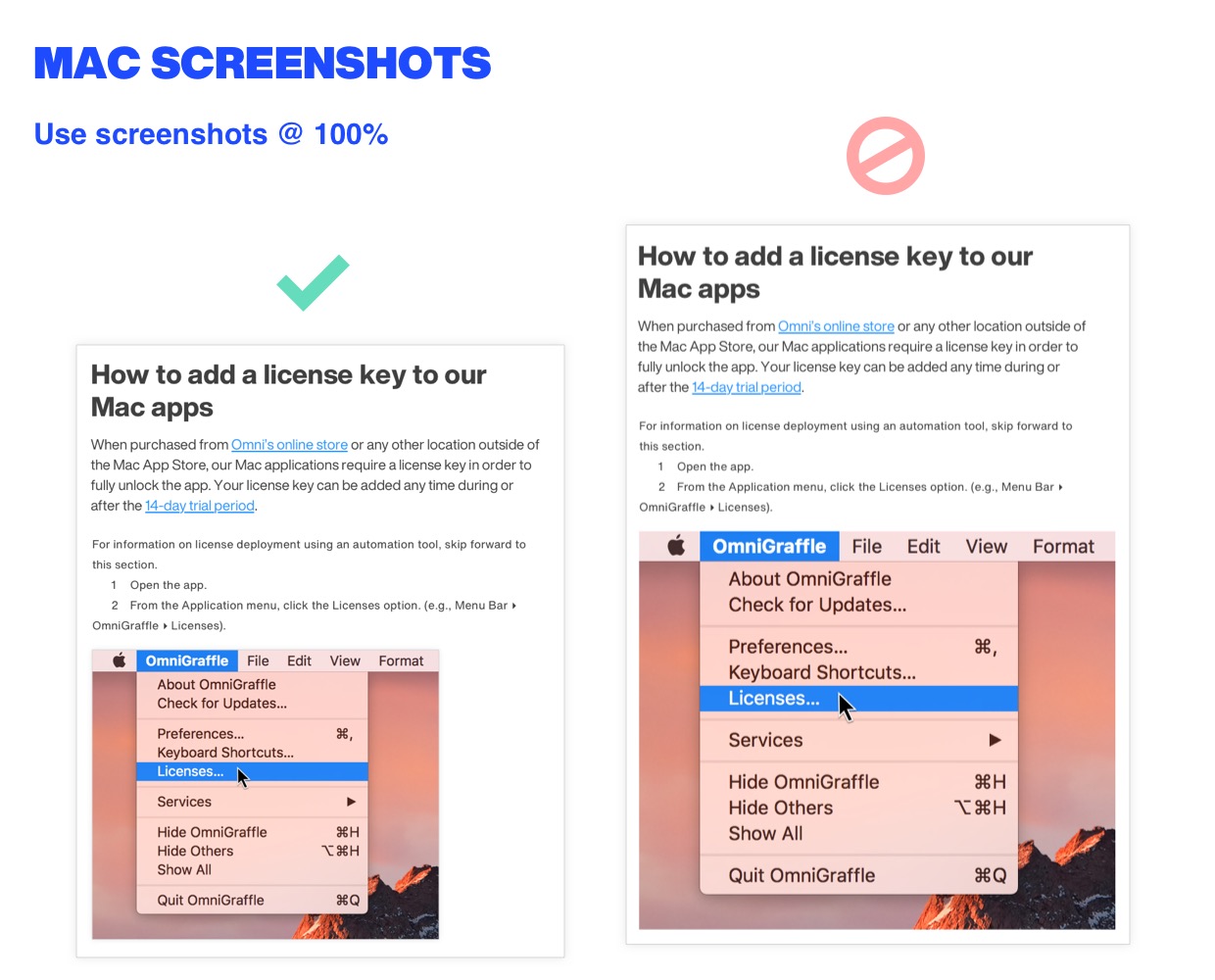 Prototype
I used mid-fidelity mock ups to create a prototype. This prototype was used to illustrate how the site could be structured.

Sometimes More is More
Prototyping doesn't have to look this detailed, but I have found that details help to reduce the number of implementation reviews during development.
Support Index
The simple design of the Help Center would assist customers by grouping topics based on common interests.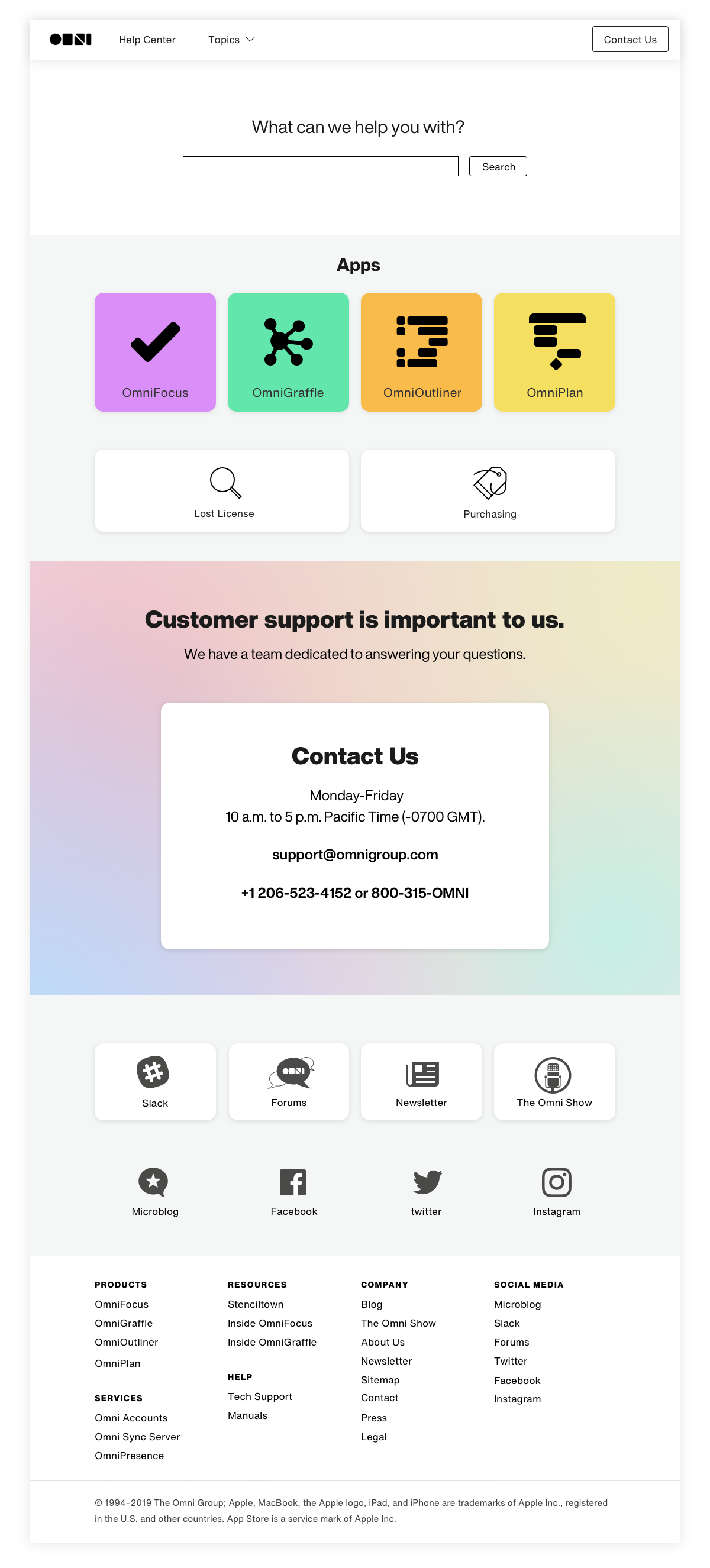 Updated Article Layout
The new design uses a grid layout. The design was optimized for browsing, and jumping around to related topics.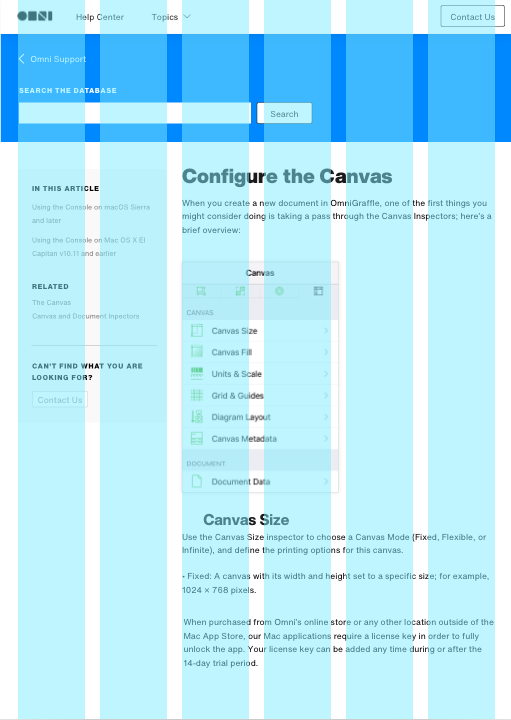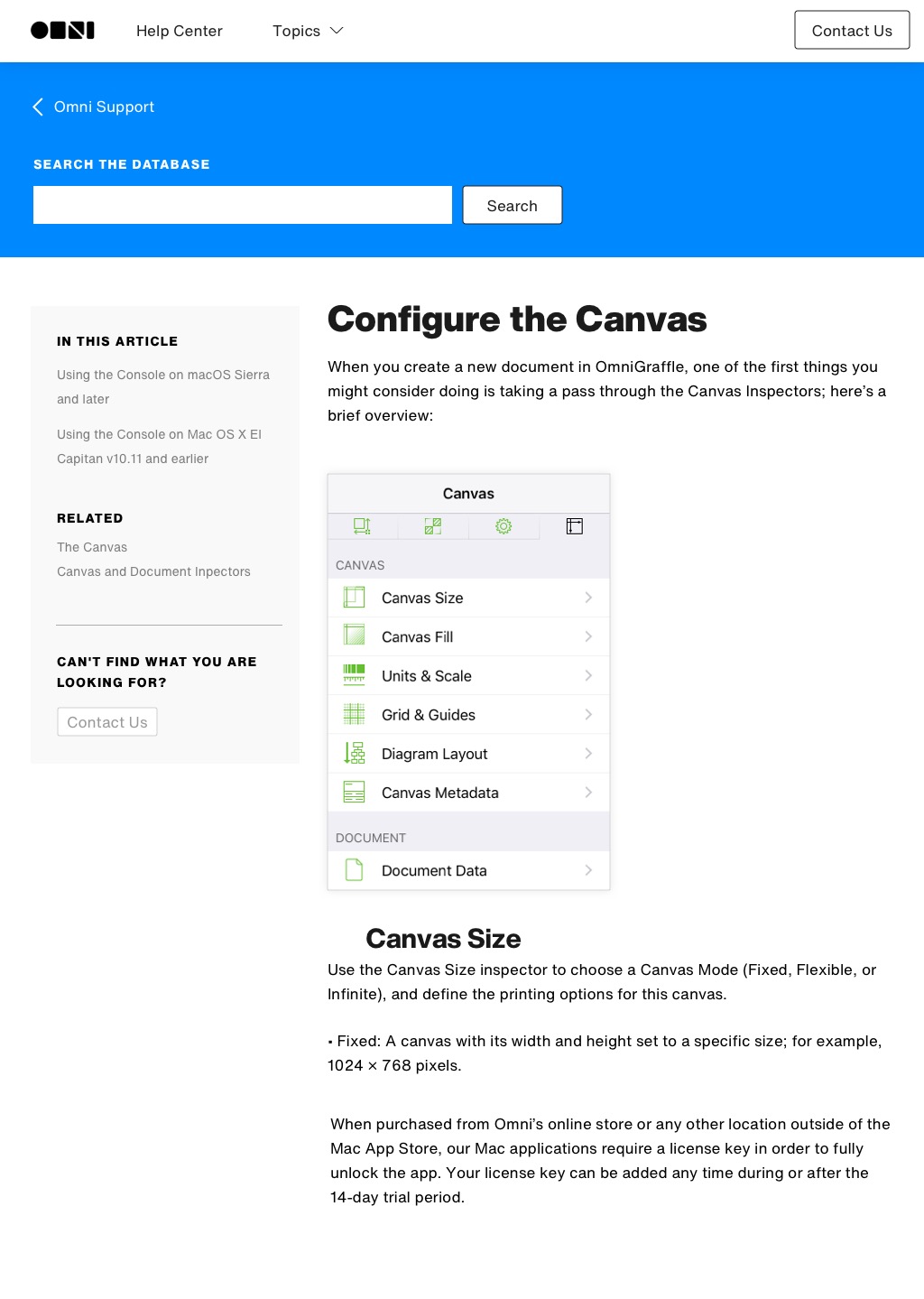 Product help pages
Each app page leads to its own product page with popular articles and information.
Icons made by Smashicons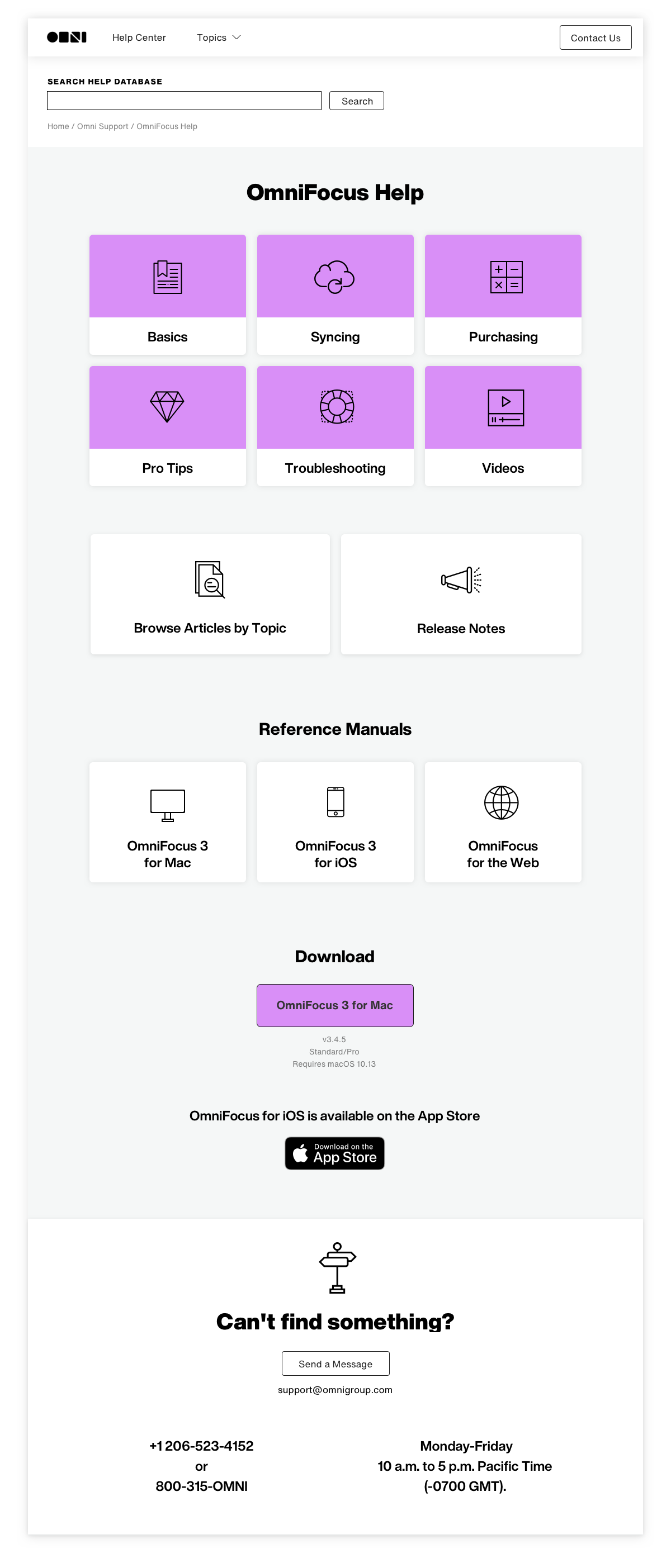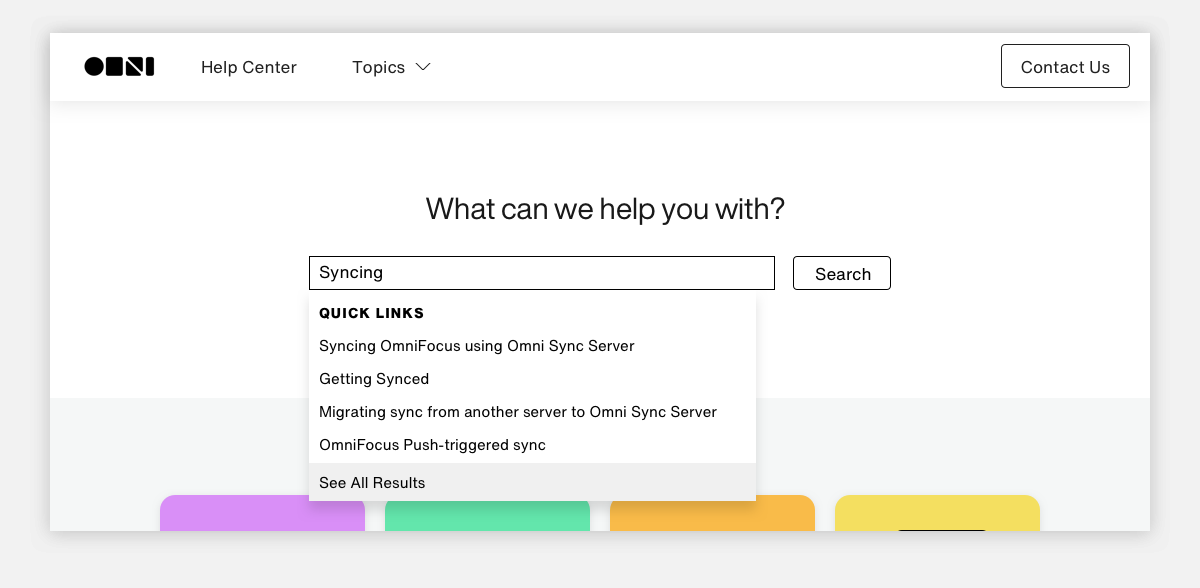 SEARCH PREDICTION
One of the most important goals was to update the search function. I worked with the developer to come up with a solution that would give customers common recommended results.
CONTACT FORM
The addition of a contact form would help customers better express their specific questions, and streamline the contact process.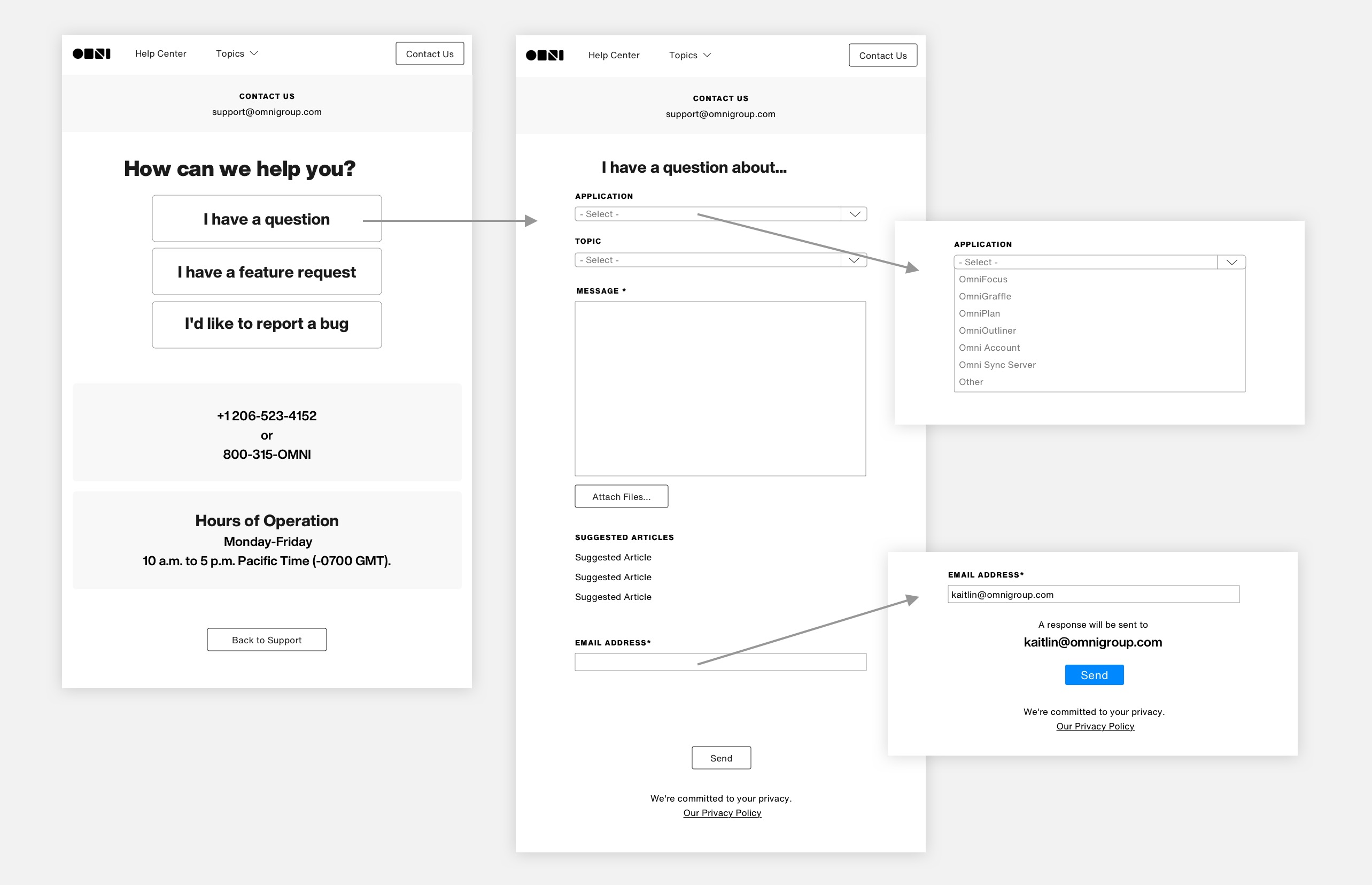 Final Thoughts
This project became a success because of the collaboration and research that was put into the design. The biggest lesson that I took from this project is that incremental changes can have long-term rewards.